BOLDOBAL 250 – Boldenone Undecylenate 250mg
£40.00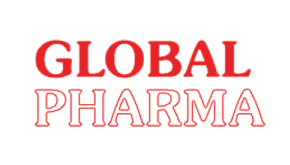 Brand: Global Pharma
BOLDOBAL 250
Contains:
Boldenone Undecylenate 250mg per 1ml
10 x 1ml Ampoules
Benzyl Alcohol 2.0%
Benzyl Benzoate 3.0%
Ethyl Oleate q.s.
Increases red blood cell count and so increased muscle pumps – incredible fullness off EQ
Description
Brand: Global Pharma

BOLDOBAL 250

Contains:
Boldenone Undecylenate 250mg/ml
10 x 1ml Ampoules
Benzyl Alcohol 2.0%
Benzyl Benzoate 3.0%
Ethyl Oleate q.s.

Boldenone is an amazing steroid which is can be used with great success in both bulking as well as cutting cycles but most often in bulking cycles. Often is stacked with long form of testosterone (like Sustanon) as well as with Trenbolone for great success. But it can be stacked with oral steroids for cutting such as Winstrol or with mild steroids like Turinabol.

A very good cycle with Equipoise – Boldenone Undecylenate consists of 400 mg a week for this steroid and 500 mg a week of Testosterone Enanthate or Sustanon all for 15 weeks. Or you can try 400 mg a week with 50 mg a day with Winstrol for cutting (Winstrol for 6 weeks).

There are reports of people suggesting that the most effective dosage is in the range of 200 mg up to 900 mg a week, however, the sweet spot is 400-500 mg per week. Some have experimented with higher dosages, but that's not very recommended because of risks of side effects.